Video game obsession is real. A video game is an electronic game that can be played on a computer such as a PC, a game console, or a cell phone. Today's video games offer realistic graphics and, in many cases, simulate reality to an astonishing degree. Playing Video Games, including violent shooting games, can improve children's learning, health, and social skills.
Playing video games can also help your child develop problem-solving skills. Playing video games moderately and balancing video games with other activities is key to avoiding most of the problems that can occur with games. There are so many games which you can easily play on your PlayStation, PC and even on your mobile.
Here you can find the Best Popular Childhood Games that were popular in our time.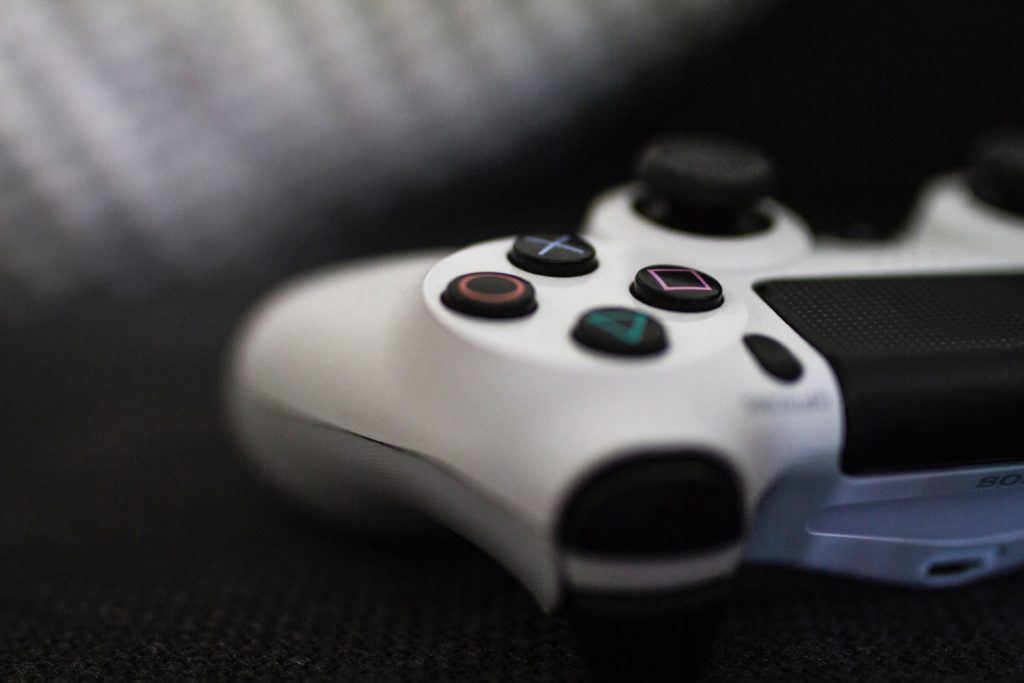 Zombies Ate My Neighbours
Zombies Ate My Neighbours is a top-down action shooter developed by Lucasarts. The game takes place in an unspecified event in which zombies and a large number of other movie-style monsters have gone wild in the suburbs. Alone or in a team of two, the player has to roam a large number of levels, kill monsters and rescue innocent neighbors. The game was originally released by Konami in September 1993 from the Super Nintendo Entertainment System and Sega Genesis.
On October 26, 2009, the game was re-released on the Wii virtual console. The game is top-down, with fairly simple controls. Players can select a weapon and item at any time and scroll through these items as needed. In most levels, players fall into an environment where a certain number of survivors are to be saved. Survivors are fixed and often housed in areas that are difficult to access.
Mega Man 4
Mega Man 4 is a classic action-platform video game in the Mega Man game series. Mega Man 4 has the same basic game mechanics that made the series popular, played by Dr. Wily's third loss and alleged death. Stop the new crazy doctor from Mega Man and end this madness by defeating all of his eight powerful tools.
Smackdown here comes the pain
Smackdown here comes the pain was the last installment of Smackdown series and it was certainly a game that every kid growing up in the early 2000s remembers because new features were introduced in this game like elimination chamber and create your character mode which made the game more playable and it certainly went down as the G.O.A.T wrestling games of all times. here you may also know about Best Arcade Games of 2k20.
Time Crisis
Time Crisis is a shooting game similar to Virtua Cop with one game style. Players automatically move with a light weapon to destroy enemies that appear before moving on to the next screen. These stages usually culminate in boss fights. Players can also press the button to allow Richard to sneak into the cover.
Super Ghouls 'N' Ghosts
Super Ghouls 'N' Ghosts is the third of Capcom's longstanding Ghosts 'N' Goblins franchise. This is an auction platform that was originally released in 1991 specifically for the Super Nintendo Entertainment System. Like its predecessors, the game is known for its difficulty, and its hero knight Sir Arthur has done a completely new exploration by the powerful demon king Sardius (or the Japanese version of Sardius) to save her beloved princess Ginny Frey in her claws. Although the gameplay of Super Ghouls 'N' Ghosts is similar to side-running action games like Parkour, it focuses more on platform games.
Arthur started wearing his standard steel armor, which broke on a single hit, leaving Arthur only in his underwear. The second blow ended his current life. Compared to the previous game, Ghouls 'N' Ghosts, Arthur can no longer shoot equipped weapons vertically up or down. The game has seven complete levels, each level is divided into two areas. Reaching the second area of ​​the stage creates a checkpoint that keeps Arthur's progress in the middle of the stage.
Myst
The mystery was once the largest game in the world. The premise is simple. Players must explore the mysterious island, study the notes of a mysterious man named Atrus, and explore different worlds. Through Atrus' notes, players can find puzzle solutions to the gateway to these worlds and then solve the mystery of the disappearance of Atrus and his two sons Sirrus and Achenar.
Much of the game only runs around in different areas and links the mysterious information with the puzzle presented. In this sense, Myst places a lot of demands on the players – you have to pay attention to the smallest details, and you always have to pay attention to many things. Floating is not an uncomfortable task in itself – promoting a lot of graphics is really great (although the level of detail in the PlayStation version isn't rich enough), even after three years and dozens of imitations.