By strategically acquiring backlinks from reputable sources, webmasters can enhance their online presence and climb search engine rankings. In this article, we delve into the key benefits of link building, explore effective strategies to implement it and provide insights to help you make the most out of this powerful SEO technique.
Advantages of Link Building in Search Pages Ranking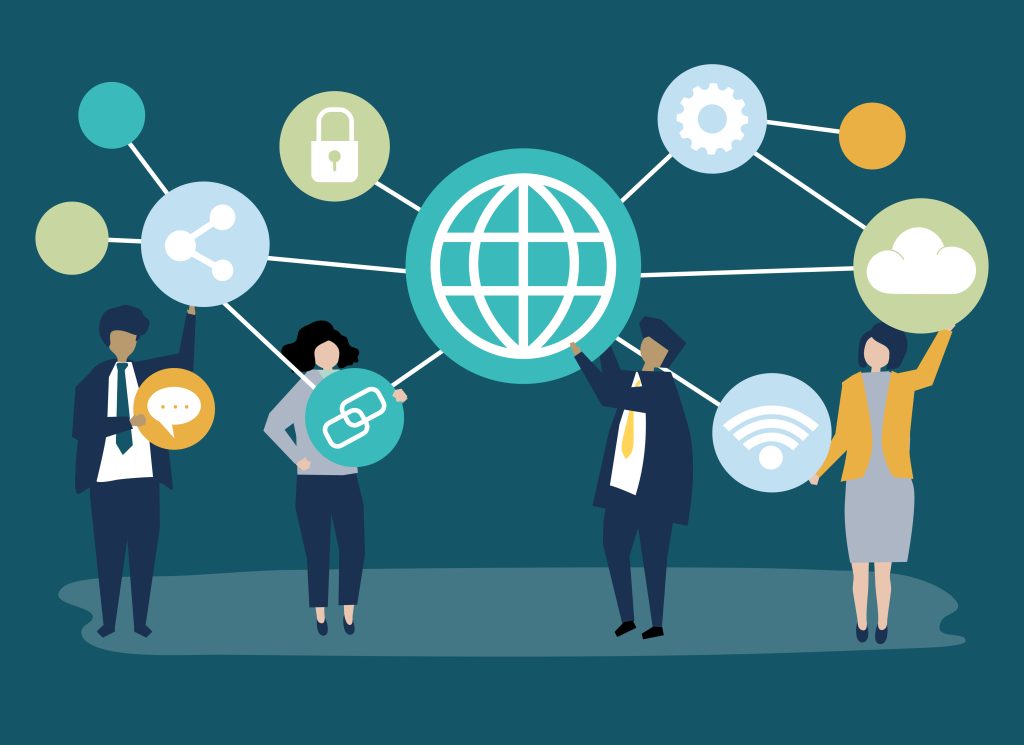 1. Enhanced Search Engine Rankings
One of the primary benefits of link building is its positive impact on search engine rankings. Search engines view backlinks as votes of confidence from other websites, indicating that your content is valuable and trustworthy. By acquiring high-quality backlinks, you can improve your website's authority and relevance in the eyes of search engines, ultimately leading to higher rankings in search results.
2. Increased Organic Traffic
Effective link-building strategies can drive targeted organic traffic to your website. When authoritative websites link to your content, it exposes your website to a broader audience. This exposure can result in an influx of visitors who are genuinely interested in your offerings, leading to higher conversion rates and increased revenue.
3. Enhanced Brand Visibility and Awareness
Link building helps increase your brand's visibility and awareness. When your website is linked from reputable sources, it not only drives traffic but also exposes your brand to a wider audience. As more people come across your brand through these links, they become more familiar with your products or services, enhancing brand recognition and trust.
4. Improved Domain Authority
Domain authority is a metric used to determine the credibility and trustworthiness of a website. Acquiring high-quality backlinks from authoritative websites can significantly impact your domain authority. Search engines consider websites with higher domain authority to be more reliable, which leads to increased visibility and improved rankings.
5. Faster Indexing of New Content
Link building can expedite the indexing process of new content on your website. When search engine bots crawl reputable websites and discover links pointing to your site, they are more likely to visit and index your pages faster. This ensures that your fresh content gets indexed promptly, allowing it to appear in search results sooner.
6. Long-term Sustainable Traffic
Investing in link-building establishes a foundation for long-term sustainable traffic. While other digital marketing techniques may provide temporary spikes in traffic, link building generates ongoing traffic from organic search results. By consistently acquiring quality backlinks, you can ensure a steady stream of visitors to your website, leading to sustained growth and success.
7. Competitive Edge in the Market
In today's highly competitive online landscape, link-building can give you a significant edge over your competitors. By acquiring backlinks from reputable sources, you not only boost your own website's authority but also differentiate yourself from others in your niche. This competitive advantage can result in higher visibility, increased traffic, and ultimately, more conversions.
8. Enhanced Referral Traffic
Link building is not only beneficial for search engine optimization but also for driving referral traffic. When users click on a link from another website and land on your page, it is considered referral traffic. By securing backlinks on relevant and high-traffic websites, you can tap into their audience and redirect valuable visitors to your own site.
9. Establishing Industry Authority
Link building allows you to position yourself as an authority in your industry. When you earn backlinks from reputable websites within your niche, it signals to both search engines and users that your content is trustworthy and valuable. This helps you build credibility and establish yourself as a go-to resource in your field.
10. Increased Social Media Visibility
Link building can have a positive impact on your social media visibility. When your content is linked and shared on social media platforms, it not only drives traffic but also expands your reach and increases brand exposure. The more people who see and engage with your content, the more opportunities you have to grow your social media following and establish a strong online presence.
11. Targeted Audience Reach
Strategic link building allows you to target specific audiences relevant to your business. By acquiring backlinks from websites that cater to your target market, you can effectively reach and attract users who are more likely to be interested in your products or services. This targeted approach helps you generate higher-quality traffic and improve conversion rates.
12. Improved User Experience
Link building can indirectly enhance the user experience on your website. When users find relevant and valuable content through backlinks, they are more likely to spend time exploring your site. A well-implemented internal linking structure can guide users to related content within your website, improving navigation and making their overall experience more enjoyable.
13. Partnership Opportunities
Link building often opens doors to collaboration and partnership opportunities. When you establish relationships with other website owners through link-building efforts, you create a network of potential collaborators. These partnerships can lead to guest blogging opportunities, joint ventures, and other mutually beneficial endeavors that further boost your online presence and expand your reach.
14. Brand Building and Trust
Link building plays a crucial role in brand building and fostering trust with your audience. When authoritative websites link to your content, it serves as a vote of confidence and vouches for the quality and credibility of your brand. This endorsement helps build trust with both search engines and users, making them more likely to engage with your website and convert into customers.
15. Niche Relevance and Targeting
Link building allows you to establish relevance within your niche. By acquiring backlinks from websites that are relevant to your industry, you signal to search engines that your content is closely tied to specific topics or keywords. This relevance strengthens your website's visibility for targeted search queries, attracting users who are actively seeking information related to your niche.
16. Brand Diversity and Link Profile
A diverse link profile is essential for a healthy and effective SEO strategy. Link building helps you diversify your backlink profile by acquiring links from various sources, such as industry publications, blogs, forums, and social media platforms. A diverse link profile not only improves your website's authority but also mitigates the risk of penalties from search engines.
17. Adaptability to Algorithm Updates
Link building provides a level of adaptability to algorithm updates. Search engines frequently update their algorithms to ensure the best user experience and combat spammy tactics. By employing ethical and natural link-building strategies, you can ensure that your website remains compliant with algorithm changes, maintaining your search engine rankings and visibility.
18. Opportunities for Local SEO
For businesses targeting a local audience, link-building can greatly benefit local SEO efforts. Acquiring backlinks from local directories, industry-specific local websites, and local influencers can significantly boost your website's visibility in local search results. This helps you attract nearby customers and increase foot traffic to your physical location.
19. Cost-Effective Marketing Strategy
Link building is a cost-effective marketing strategy compared to other forms of online advertising. While it requires time and effort to implement, the long-term benefits and return on investment (ROI) make it a worthwhile investment. Unlike paid advertising, where you need to continually invest money to maintain visibility, the effects of link building can be long-lasting, providing ongoing organic traffic and visibility without the need for constant financial input.
20. Improved Website Authority
Link building contributes to the overall authority of your website. When search engines see that reputable websites are linking to your content, it indicates that your website is a reliable and valuable resource. As a result, search engines are more likely to prioritize your website in search results, increasing your visibility and attracting more organic traffic.
FAQs about Link Building
1. What is the best approach to start link building?
A good starting point for link building is to create high-quality, valuable content that naturally attracts links. Focus on producing content that is unique, informative, and relevant to your target audience. Reach out to industry influencers, bloggers, and webmasters who might be interested in linking to your content.
2. Are all backlinks equally valuable?
No, not all backlinks are of equal value. Quality matters more than quantity when it comes to backlinks. Acquiring backlinks from authoritative and relevant websites within your industry carries more weight and positively impacts your website's SEO. It is better to have a few high-quality backlinks than a large number of low-quality ones.
3. Should I buy backlinks to improve my SEO?
No, buying backlinks is not recommended and can have detrimental effects on your website's SEO. Search engines, like Google, actively discourage the buying and selling of links. Instead of purchasing backlinks, focus on building genuine relationships with other website owners and earning backlinks through the quality of your content.
4. How long does it take to see the results of link building?
The results of link-building can vary depending on various factors such as the competitiveness of your industry, the quality of your content, and the effectiveness of your link-building strategies. Generally, it takes time to see significant improvements in search engine rankings and traffic. It is important to be patient and consistent in your link-building efforts.
5. Can internal linking help with SEO?
Yes, internal linking plays a significant role in SEO. By strategically linking relevant pages within your website, you can improve the user experience, help search engines understand the structure of your site, and distribute authority and relevance across your web pages. Implementing a strong internal linking strategy can positively impact your website's visibility and rankings.
6. Is it possible to remove bad backlinks?
Yes, it is possible to remove bad backlinks that may be harming your website's SEO. Conduct a thorough backlink audit using tools like Google Search Console or third-party backlink analysis tools to identify toxic or spammy backlinks. Once identified, you can reach out to the website owners and request the removal of the backlinks. If unsuccessful, you can disavow those links through Google's Disavow Tool.
Conclusion
Link building remains an integral part of a successful SEO strategy. The key benefits of link building, including enhanced search engine rankings, increased organic traffic, and improved brand visibility, make it a worthwhile investment of time and effort. By employing effective link-building strategies, focusing on quality over quantity, and adapting to algorithm updates, you can unlock the potential of link-building and propel your website to greater visibility, authority, and success.