Regardless of your budget to buy a monitor, we offer you the cheapest monitors you will find on the market, as well as the best 4K and Full HD displays that you can use with your PC or laptop. here we are reading about the Best Monitor for Gaming in 2020.
It is very likely that your work situation has changed and you have gone from having a large-format screen at your workplace to having to work at home with a much smaller and lower resolution monitor or screen.
It is for this reason that we are going to offer you a whole selection of interesting monitors for every need. The technology used by the screens does not change as fast as in other devices such as smartphones.
In this way, we have also included models that have been in the market for a while, but which are perfect for carrying out your work. It is for this reason that they may have seen their price reduced and now be a real bargain.
Here are some of Best Monitor for Gaming in 2020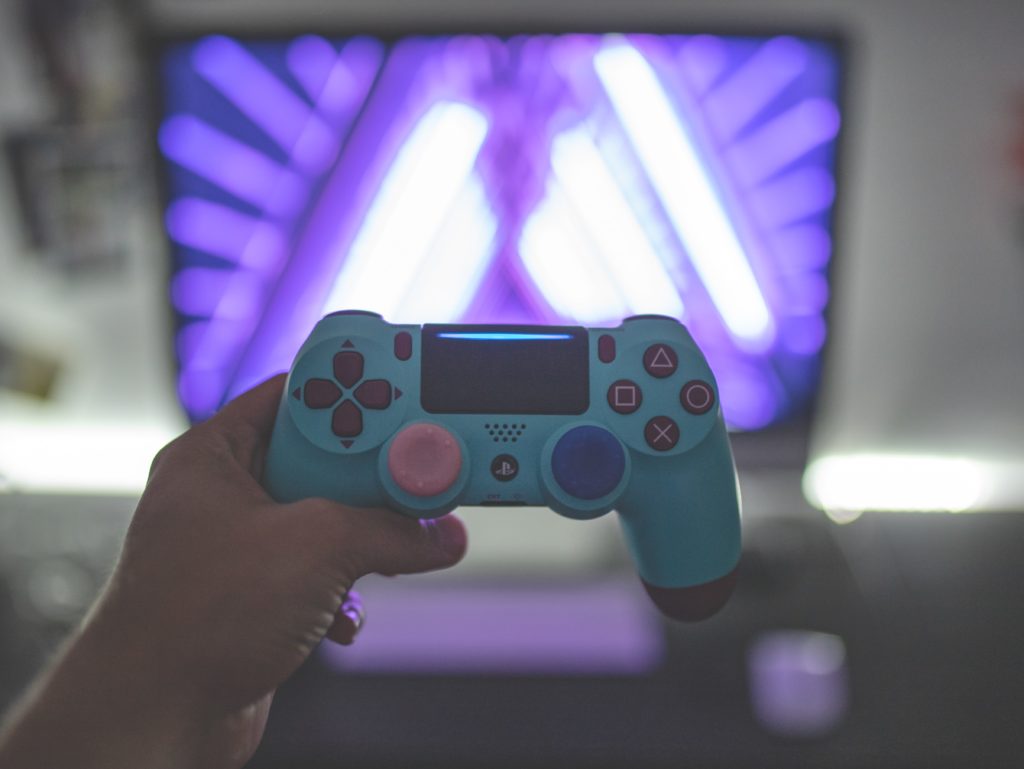 AOC AGON AG271QG
It is a monitor, whose screen size scales up to 27 inches, offering for this a maximum resolution of 2,560 x 1,440 pixels with LED panel and in an aspect ratio of its screen of 16: 9.
The price of the AGON AG271QG, input, maybe somewhat high, but keep in mind that it is compatible with Nvidia's G-Sync technology, something that will please PC gaming enthusiasts looking for a high-quality panel. 
Its refresh rate is 165 Hz and the native resolution of 1440p, makes this monitor a wise purchase, thanks to the flicker-free technology that prevents eye strain after spending several hours in front of the screen. 
Samsung Space Monitor
From the outset, we have detected aspects for and against this monitor, depending on the use you are going to give it. If it turns out that your desk is running low on space, this is one of the only monitors on the market that really solves the problem.
It dispenses with a wide base to be able to fix it to your table as a fixing clamp, as some light lamps already offer. This means that you can have your entire desk area, leaving the screen completely in the air.
Now, you can regulate the screen of the Space Monitor in height, but without the possibility of doing it in the horizontal plane, so you will have to keep the same orientation. It also does not have a USB hub that allows you to connect countless devices without having to use the PC.
The panel itself is top-notch with 4K VA technology that provides a sharp image with vivid colors that are interesting for a wide range of tasks. That is creative work, office automation, as well as to play and watch video content.
BenQ BL2780T
If you are looking for an affordable monitor but with enough quality to allow you to tackle your daily tasks with ease, the BL2780T from BenQ is an excellent option. They are simple monitors without great specifications, but they solve the ballot. For more info Check this Saim deals
In this way, at a price point of entry of range, BenQ provides a good pinch of style and design, being ergonomic by allowing its adjustment in height and contemplate turns in its vertical viewing angles.
Another fact in its favor is that the power supply is perfectly integrated to limit the cables and adapters that appear hanging or on the ground. In fact, it has a circular hole through which the cables pass in an orderly manner.
For connectivity purposes, it provides you with VGA, DisplayPort, and HDMI input signal, in addition to the typical connection of headphones that complement the speakers. The OSD menu can be operated with the keypad located at the bottom right of the screen. 
Last but not least, the screen supports rotating the panel to be able to work both in landscape mode and portrait mode, something that users of office applications will greatly appreciate.
If you don't need a resolution higher than Full HD, the BL2780T offers excellent performance with a very valid IPS panel that reproduces the entire sRGB range, at a frankly surprising price.
Asus Designo MZ27AQ
Another frankly minimalist monitor proposal even though it offers you a 27-inch diagonal screen with wide viewing angles that exceed 178 degrees to take advantage of the WQHD resolution that it is capable of supporting.
The panel-mounted by Asus on its Designo MZ27AQ features an ultra-thin design frame of just 7mm thick, making it easy to scale multiple monitors or configure them in parallel at any given time.
Its base or circular base is wide and efficient since it offers wide turning angles in the vertical direction to share the visualization with other people. However, you will not be able to adjust the screen in height, having to put something under its base to supply it. 
Thinking of casual PC gamers, their specs here are somewhat basic, though the sound won't let you down by mounting a pair of Harman Kardon speakers that sound good enough to be built into the screen.
Dell UltraSharp U3419W
Although its price is certainly the highest, within the average of monitors that we have collected in this special, in its favor it must be said that it gives you a screen size of 34.1 inches with a curved IPS panel to scale to 3440 resolutions x 1440 pixels.
Ultra-wide screens can replace the usual use of two monitors placed in parallel, giving you a complete desktop without interruption of images or the appearance of frames in between.
Dell's 34-inch curved offering is very expensive, but it offers top-notch quality with vivid, accurate colors and a USB-C port where you can connect any type of next-generation laptop.
If you don't need a USB-C connection, the Dell U3417W model has the same screen, but you can find it at a price of € 200 cheaper. 
Buying Guide of the Best Monitor for Gaming in 2020 
The first decision you must make is the size you are going to need. Even 24-inch displays are cheap, or can be, so there is no point in opting for a smaller size, unless necessary due to space limitations.
In many cases, the formerly very thick bezel has been removed in favor of cleaner, lighter, almost frameless designs with more modern technologies that provide backlighting to offer thinner displays.
This is useful if you want to have a multiple monitor setup in the future, where the spaces between the screens will be as thin as possible. Some models are also available in different colors.
The panel must support a comfortable adjustment in height, and not only an adjustment or displacement in the vertical plane, as it happens with the vast majority of models.
4K and Ultra HD Monitor
4K TVs, although they have dropped considerably in price, still represent an extra outlay if we talk about monitors or a PC screen. 4K is the same as Ultra HD 3840 x 2160 pixels, four times more than Full HD 1920 x 1080.
Having so many pixels at your disposal means that you will see more details in the photos (without getting close), in addition to being able to watch 4K videos on Netflix, Amazon, and YouTube. If your PC is up to the task, you can run your games with this resolution. 
Even if you are looking for a low budget display, the performance of the display itself will be important. Perhaps the most important deciding factor here is your choice of panel technology, with the offer being reduced to TN or non-TN panels.
Panel Types
Making a TN panel costs less and can produce some decent performance results in terms of contrast ratio, with super-fast response times for casual game lovers.
However, they are disappointed by the very restricted viewing angles, which means that the brightness and color of the image can change if they are not seen from the front. Any movement of your head is likely to make this clear.
All non-TN panels in this overview use IPS or PLS layout panels, which generally offer a much superior viewing experience and are best suited for use in different environments.
Illustrators, photo editors, or those who work with video editing often prefer an IPS / PLS display as they offer color accuracy that is much more true to life.
The brightness and luminosity index is a parameter that monitor manufacturers use without following a standard, so you can ignore or not pay special attention to this data as long as the value is not below 200 (cd / m2).
Much more important is the contrast ratio, the difference between the brightest and darkest images a screen can display. Around 500: 1 is the starting point for viewing decent images.
Complying with the full coverage of the PC standard called sRGB is a good step in offering a decent color gamut. Adobe RGB is a more challenging specification that nevertheless comes close to the wide range of colors that the human eye can perceive.
Meanwhile, color accuracy is about reproducing the exact hue as intended, rather than an approximation. The true color fidelity deviation is represented by a Delta E figure, where lower numbers are better.
Response time is often cited in the manufacturer's specifications, another area where brands often inflate the number. Even for gamers, there is little need to look for extremely low numbers, like 1 or 2 milliseconds (ms). 
Connections and Ports
Most monitors offer at least two inputs, and this will determine what type of equipment you can connect. Some still have the old VGA connector, which should be avoided if possible, and instead look for digital inputs, like DVI, HDMI, and DisplayPort.
The latest models offer USB-C that allows the connection of a laptop while transmitting video to the monitor, or you connect any other device.
Multiple inputs allow you to connect more than one device at a time and switch between them using the monitor's control buttons; you may want to connect your laptop and a video game console without having to disconnect the cables.
The most useful connector on monitors is DisplayPort or HDMI, since they combine digital image information with digital audio, allowing you to manage sound and image through a single cable.
DisplayPort is now more common on both Mac and Windows PCs, although you will not find such a connector on home AV equipment. DisplayPort is also the best choice for 4K monitors or those with high viewing frequencies.
The DVI connector provides high-quality digital video input but does not carry sound. Some monitors offer 'Dual-Link DVI', based on two DVI streams on one DVI connector. It is popular with gamers who believe that this digital interface cable has less latency and improves reaction times.
If you have an Android phone or tablet, you may want to search for an HDMI port with MHL support, which will allow you to emulate the screen of your mobile phone on the monitor.
Note: We may receive a small commission for each purchase made through the links on our page, but this has no extra cost for you. This does not affect our editorial independence either.

Related Posts-