When you're a small or medium-sized business (alternatively called an SMB), creating or even maintaining your own IT infrastructure can be difficult. You might need help to hire appropriate talent to take care of your IT infrastructure or be able to afford to pay for such an infrastructure in the first place.
There's where a Managed Service Provider comes in.
These entities are typically a company that provides IT services and products to other companies. The critical difference is that they don't sell their products and services directly; instead, they offer them as a service. Most of the time, these services are directed at SMBs, who can only afford to hire a part-time IT department (or any IT staff).
Below, we'll explore everything there is to know about MSPs and how they can help your business.
A Better Look Into MSPs
A managed service provider, or MSP, works the IT services for business clients. These organizations offer managed IT services to mid-sized companies that want help with their IT infrastructure. They often provide cloud computing services and help businesses automate their operations.
Managed services are a form of outsourcing. Instead of hiring internal staff to maintain your network and servers, you outsource those tasks to an MSP who will handle them. This allows you to focus on running your business instead of worrying about managing technology infrastructure.
Managed services are also becoming more popular because they allow business owners to focus on what they do best — running their business — while having the expertise and resources of an external organization at their disposal.
Uses of Managed Service Providers
Managed service providers (MSPs) are a great way to take control of your business IT. They offer pre-configured networks and security solutions, so you don't have to worry about it.
And if you want to scale up your business and need more bandwidth or storage capacity, you can outsource the work to an MSP who will manage your network.
The Services MSPs Provide
MSPs' services range widely; some specialize in one area, while others can handle multiple functions. Here's what you should know about the most common services offered by MSPs:
Systems management – A managed service provider (MSP) helps its customers manage their system from end to end through monitoring, maintenance, and support.
Networking – It's not just about switching on the lights! An MSP can handle everything from installing new servers to upgrading and patching your network's software.
Data center design – A dedicated data center can reduce energy costs and improve reliability by having separate server rooms and cooling systems areas. An MSP can assist with this design or even build one if necessary.
Hosting – You may already have a website that runs on its hardware but needs maintenance or security updates. A managed hosting solution from an MSP can take care of those updates and more.
Cloud services – A cloud service provider provides the hardware, software, and networking required to run servers in a virtual environment. An MSP can help you get started with cloud services at an affordable price point for your business.
The Structure of a Managed Service Provider
A managed service provider may have a small staff or be outsourced to other companies. Regardless, most managed service providers still have some employees on-site for customer support, billing, and other administrative tasks.
In addition, many of them specialize in particular technologies, so if you want to use one for your business or organization, you'll want to ensure that it specializes in what you need.
Why You Need a Managed Service Provider
If your business is growing and you want to add more value to your services, then a managed service provider can help.
These MSPs are third-party companies that manage the day-to-day operations of your business. The advantage of hiring a managed service provider is that they will handle all the tasks associated with running your company and keep your employees busy, so they don't have time to worry about these responsibilities.
For example, if you have a website and want it to be more responsive and mobile-friendly, then a managed service provider can take care of those issues for you at a minimal cost. They'll also take care of things like WordPress updates or other software updates that might be required as your business grows.
The Benefits of a Managed Service Providers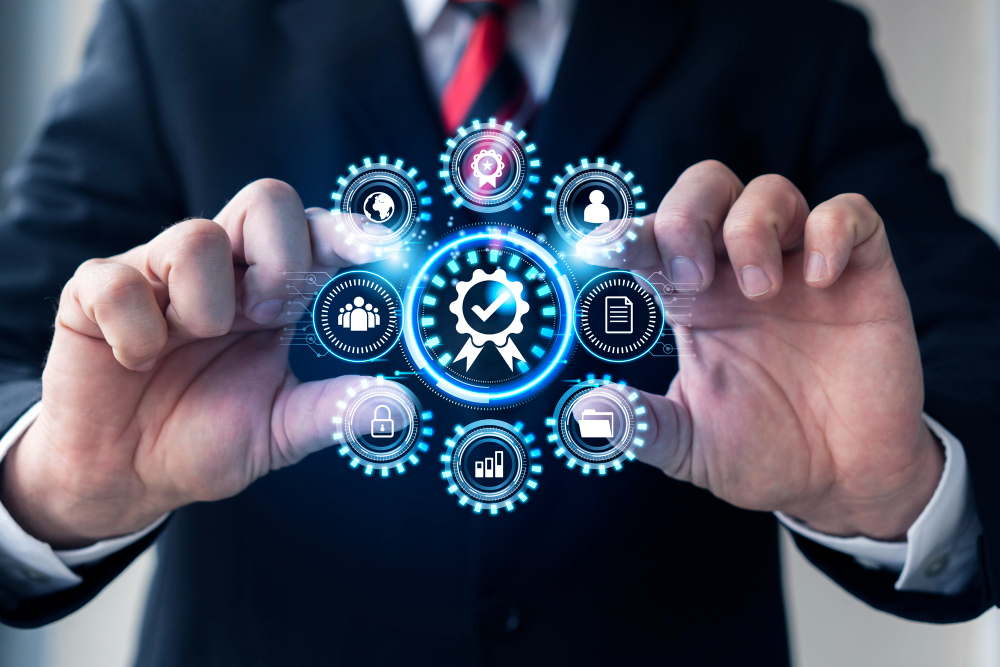 The benefits of hiring a reputed MSP for your company include the following:
1. Save time
You can spend your entire day managing your IT infrastructure. MSPs handle the day-to-day maintenance tasks that keep your tech running smoothly, freeing up time for more strategic initiatives.
2. Improve efficiency
The right MSP will have in-house IT professionals who can help optimize your tech investment by recommending upgrades and other improvements to improve performance and increase security.
3. Lower costs
A managed services contract eliminates the need for you to engage in expensive project management or resource management activities like hiring engineers, consultants, and other specialists when needed most — at the beginning of a project or after it is complete.
4. Reduce risk
Managed services contracts include 24/7 monitoring so that technicians are always available if something goes wrong with your network or servers (and can be reached quickly), reducing the likelihood that problems will go unnoticed for too long and cause trouble at peak times such as during busy holiday seasons when customers are more likely to notice issues than usual.
5. Ease of installation
The equipment and software used by an MSP can be set up quickly and easily using pre-configured templates or scripts. This means fewer troubleshooting problems and more time for other tasks, such as marketing and sales.
6. More flexible hours
Many MSPs offer 24/7 customer support so customers can access their systems anytime, even if they're not working during regular business hours.
Conclusion
MSPs are essential to today's IT scene. They provide a broad range of IT services and support to customers in both the public and private sectors. These Managed Service Providers are the best alternative to hiring full-time staff members to install and maintain servers, desktops, and software applications.