"Artificial intelligence" (AI) in gaming describes games that are sensitive to the player's actions and evolve. The AI is the brains behind an NPC's actions in-game.
While artificial intelligence has been a part of games for quite some time, it is now widely seen as an exciting new area for game design and gameplay. With AI games, the player's actions progressively shape the final product.
AI procedural generation, also referred to as procedural storytelling, is a term used in game design to describe producing game data using algorithms rather than hand-coding each component.
Gaming's Long Relationship with Artificial Intelligence
Wolfenstein 3D was first shown in theatres back in 1992. The game's troops displayed a fundamental type of AI.
The algorithm behind a finite state machine is easy to understand. In this technique, developers compile a comprehensive catalogue of the scenarios in which a bot may find itself.
Wolfenstein's 1992 creators undoubtedly thought of everything an opposing soldier may face. The hero (Blazkowicz) could stroll into view, get shot in the back, go out of sight, and do other similar things. The game's creators used to make a list of these cases and provide instructions for the bot to follow in each one.
Role Of Artificial Intelligence In Gaming
Using the data at its disposal, AI creates a world where characters may dwell and carry out simple tasks. All the necessary data is obtained using AI. Then it is constructed to build a virtual game environment with situations, motivations, and behaviours ascribed to the gaming characters that are getting more realistic and lifelike.
AI systems need a wealth of information to train themselves to respond appropriately to different stimuli. Although AI has limitless potential applications, widespread adoption has yet to occur since the vast amounts of data needed to train algorithms properly are difficult to come by. In practice, the standard elements of game creation provide an ideal playground for testing and realizing artificial intelligence methods. Many games have been well investigated; data can be generated and utilized reasonably easily, and game states, actions, and rewards are all readily apparent.
Here are some of how AI is disrupting the game industry: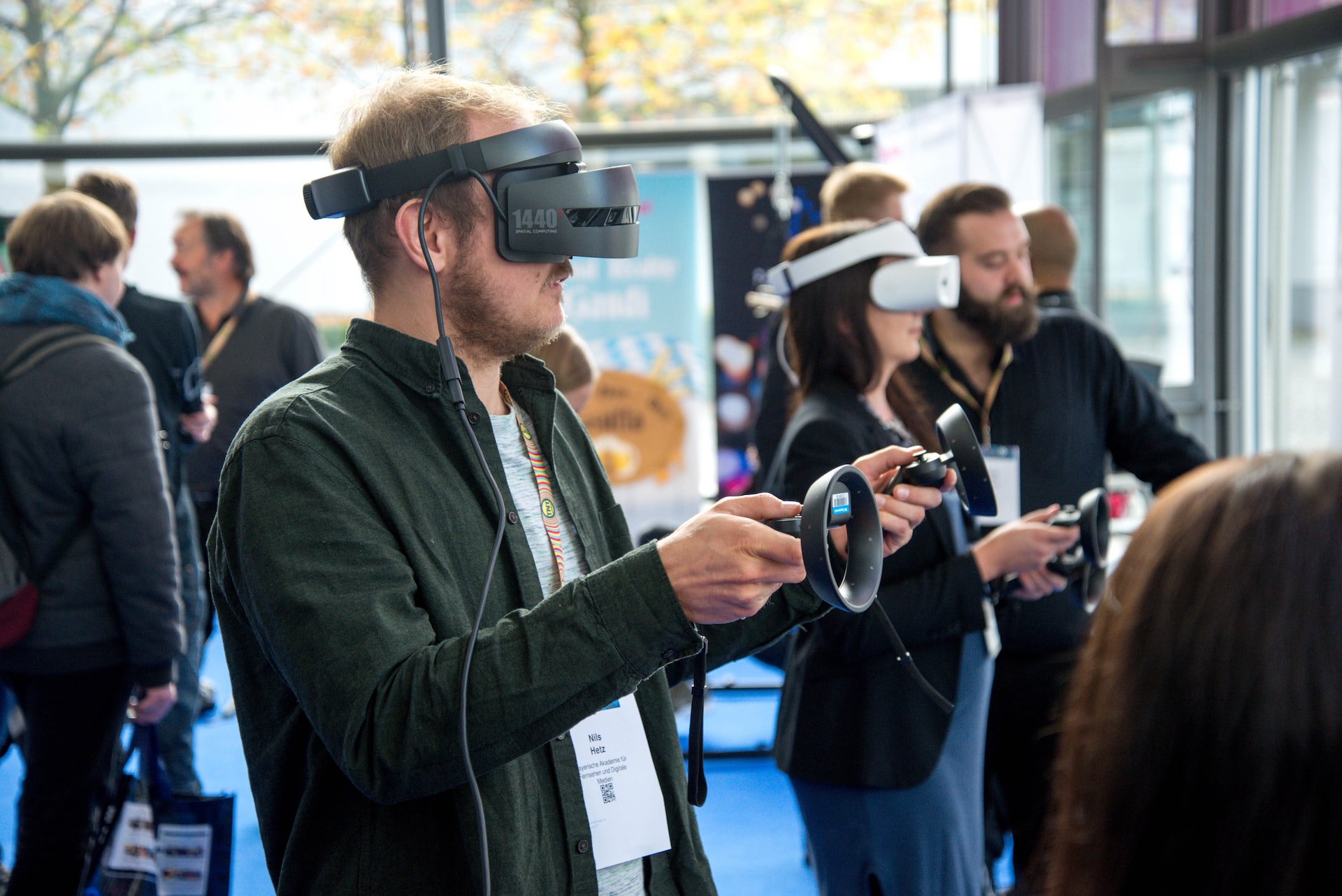 NPCs
The majority of game AI is applied to NPCs or non-playable characters. These AI-controlled NPCs in the game exhibit intelligent behaviour similar to human gamers.
Pathfinding
Using a map and compass, you must discover a way to go from one location to another. The most crucial aspect of pathfinding is the overall game world. The artificial intelligence might randomly create the terrain as you go through the game. The A.I. may learn from your actions, playing style, in-game choices, appearance, and methods to tailor the world to your preferences.
Modelling the Gaming Experience
The AI in a video game may assess the player's skills and mood to personalize the experience. In some instances, the game's difficulty may need real-time adjustments based on the player's performance. Using AI in games might help developers decipher the player's true motivations.
Increased Intelligence in Gaming
Artificial intelligence in the form of a voice assistant is now revolutionizing the gaming industry. These helpers improve a wide variety of AI-powered games. New developments highlight their emergence into console gaming and hosting their games. Game designers of the future will focus primarily on building robust systems inside their games.
This necessitates modern AI methods, such as design recognition and reinforcement realizing, to enable in-game characters to learn from their actions and adapt appropriately. The game industry knows this, and some have already begun implementing these concepts.
Enhancing the Realism of Video Games
Recent years have seen phenomenal development in 3D visualization methods, physics-based simulations, and the integration of Virtual Reality and Augmented Reality in games. These advancements have allowed game designers to create immersive, thought-provoking experiences unimaginable even a decade ago.
Nowadays, it's not enough for a game to have beautiful visuals; players also want a realistic experience. This challenges game designer and AI is stepping up to the plate to fill the void. Envision a game that can understand your actions, predict what you'll do next, and respond appropriately.
Optimizing the Game-Playing Experience
Modern gamers place a premium on immersion and experience, so it's not enough to have a pretty interface or high-resolution visuals; they want to feel like they're part of the action. AI has the potential to play a crucial role in elevating the game experience via the ongoing modification of circumstances.
Artificial intelligence in Games: The Future
While robotics and software engineering researchers are making steady progress in artificial intelligence, they are doing it at a far faster rate than their counterparts in the video game industry. This is because taking radical steps in using AI in gaming presents new challenges.
As it is, programmers are masters of their universe. If they give over control of their games to a super-smart AI, there might be unforeseen problems or behaviours. Suppose there are unlimited ways an AI character might respond to a player based on how the player interacts with the environment. In that case, the creators cannot playtest every possible action such a character could take.
While the technology and opportunities it presents are amazing, large studios are reluctant to leap into it. When will it happen, then?
Uncertainty surrounds the certainty of this.
But more likely, we will see ambitious independent developers make the initial push in the next few years that sets the ball moving. With how rapidly technology is evolving, it's highly possible that we will have everything we always hoped AI could before the decade's end.
Is Artificial Intelligence Going to Make Games Too Difficult?
As the ancient adage warns, one should think carefully about desires. We'll probably encounter issues when incorporating more complex AI into our games.
When an opponent's artificial intelligence has figured out the player's strategy to the point that it always wins, the joy is taken right out of the game. There are already chess-playing algorithms that humans can't defeat.
A game's balance and integrity would be severely compromised if a comparably challenging AI oversaw every development phase. The social demands of both the actual and virtual worlds may become too much for gamers to bear if NPCs in games acquire complex, human-like personalities and intellect.
Final Thoughts
It's safe to predict that AI will continue to have far-reaching consequences for the future of the game business, both physically and virtually. There will likely be a massive shift toward more developed aesthetics and people that can build their tales as the information becomes more available and more straightforward to typical game producers.
Many modern gaming engines include a system for creating custom player profiles based on artificial intelligence so that each player may feel like they belong in the game. No longer are games only a way to kill time. As the field of artificial intelligence (AI) continues to advance, game makers now get a chance to show off their skills.