Artificial Intelligence is still in its early developmental stages, but it has the potential to revolutionize many industries. Also known as AI, Artificial Intelligence is the process of creating intelligent machines that can work and react like humans. One of the most promising applications of AI is in the field of healthcare. AI can be used to develop diagnostic tools and treatments for diseases. It can also be used to create personalized medicine tailored to the individual needs of each patient. In the future, AI may even be used to detect diseases before they cause symptoms. Another area where AI is beginning to have an impact is in the field of education. AI-powered tutoring systems can provide targeted instruction based on each student's strengths and weaknesses. These systems can also offer real-time feedback and adapt to the individual learning style of each student. As AI continues to develop, its applications will become increasingly widespread, transforming many industries in the process.
11 Advantages of Artificial Intelligence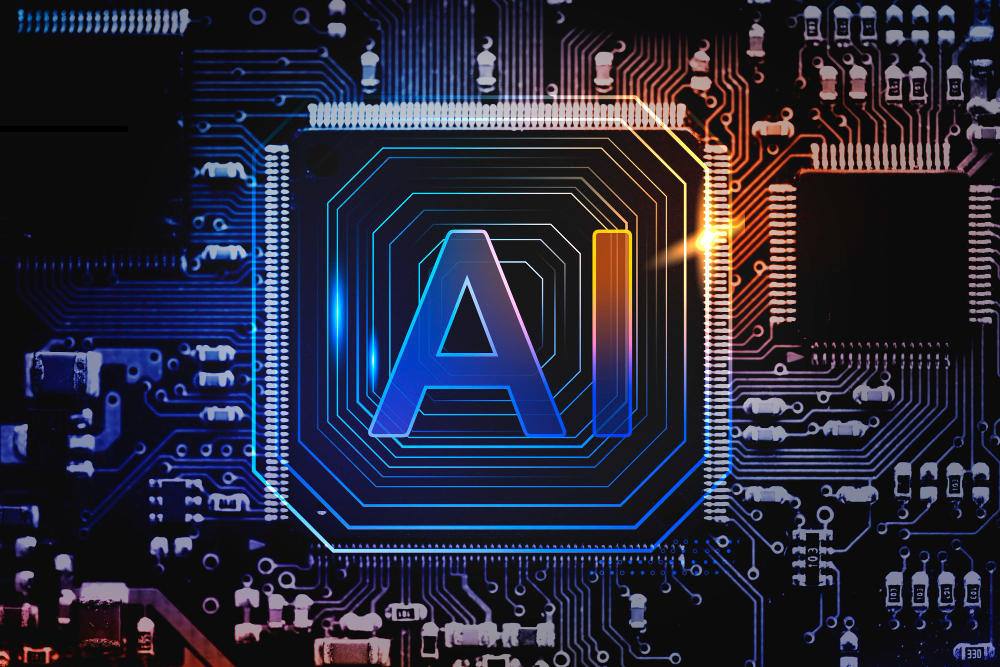 Smart Decision
One key advantage is that AI can help us to make better decisions. With the vast amount of data that is available, it can be difficult for humans to process everything and make informed decisions. However, AI can sift through data much faster than we can and identify patterns that we may not be able to see. As a result, AI can help us to make better-informed decisions that are based on a more complete understanding of the situation. In addition, AI can also help us to avoid bias in our decision-making by providing an objective analysis of data. As we become increasingly reliant on AI, it will play an increasingly important role in helping us to make sound decisions.
Automation
With the advent of artificial intelligence, automation has become a hot topic. There are many advantages to automation, including increased efficiency and productivity, reduced errors, and improved safety. For businesses, automation can lead to lower costs and higher profits. For consumers, it can mean more convenient and affordable products and services. Automation is also helping to drive innovation in many industries, from transportation to healthcare. As we continue to learn more about artificial intelligence and its capabilities, it's likely that automation will become increasingly commonplace.
Innovation
Innovation is widely recognized as the key to success in the modern world. Whether it's a new product, a new way of doing things, or a new approach to solving a problem, those who are able to innovate are often the ones who come out ahead. This is especially true in the field of artificial intelligence. Innovation in AI is happening at an incredibly rapid pace, and those who are able to keep up with the latest developments are often the ones who reap the biggest rewards. As such, it's essential for those who want to be successful in AI to always be on the lookout for new ways to innovate.
Research and Data Analysis
The advantages of artificial intelligence have been well-documented and researched. Studies have shown that AI can help humans to operate more efficiently in a number of different settings, from the workplace to the classroom. In addition, AI has been shown to improve decision-making processes and provide accurate predictions in a variety of different contexts. Furthermore, artificial intelligence has been shown to be beneficial in both small-scale and large-scale tasks. As such, there is a growing body of evidence that supports the use of artificial intelligence in a number of different settings.
Cost Reduction
The use of Artificial Intelligence is becoming increasingly popular as a means of reducing costs. By automating tasks that would traditionally be carried out by human workers, businesses can save on labor costs. Additionally, AI can help to improve efficiency and optimize processes, leading to further cost savings. In many cases, the upfront investment in AI technology can be offset by the long-term savings it enables. As such, it is no surprise that businesses of all sizes are turning to AI in an effort to reduce their costs.
Improve Customer Experience
In the modern world, businesses are always looking for ways to improve customer experience. One way they are doing this is by utilizing artificial intelligence. Artificial intelligence can be used in a number of ways to improve customer experience. For example, it can be used to provide recommendations to customers based on their previous purchases. It can also be used to help customers troubleshoot problems they are having with a product or service. In addition, artificial intelligence can be used to automate customer service tasks such as answering frequently asked questions. By utilizing artificial intelligence, businesses can greatly improve customer experience.
Increase efficiency
Artificial Intelligence (AI) has the potential to increase efficiency in a number of ways. For example, by automating repetitive tasks or providing decision support, AI can help workers to be more productive. In addition, AI can help organizations to better utilize their data and resources, improving resource allocation and decision-making. As a result, AI has the potential to bring about significant efficiency gains across a wide range of industries and sectors. While there are still some challenges to be overcome, such as ensuring that AI systems are robust and reliable, the potential benefits are clear. As organizations begin to fully embrace the power of AI, we can expect to see increased efficiency on a global scale.
Branding and Marketing of Business
By leveraging data and automating significant portions of the marketing process, AI is helping businesses to improve the effectiveness of their marketing campaigns and better understand the needs of their customers. However, AI is also playing an increasingly important role in branding and marketing.
For example, AI can be used to create realistic avatars of customers or target markets, which can then be used to generate targeted marketing messages. In addition, AI can be used to analyze customer behavior and preferences, providing valuable insights that can be used to tailor future marketing campaigns. Finally, AI-powered chatbots can provide personalized customer service and support, further enhancing the customer experience. With so many potential applications, it is clear that AI will continue to transform the field of branding and marketing in the years to come. And as businesses become more comfortable with using AI to power their marketing efforts, we can expect to see even more innovative and effective campaigns being launched.
Solving Complex Problems
As our world becomes more complex, we are increasingly turning to artificial intelligence to help us solve difficult problems. AI is particularly well-suited to tackling problems that are too difficult for humans to solve on their own. For example, AI can help us make better decisions by analyzing large data sets and identifying patterns that we would not be able to see with the naked eye. AI can also help us solve problems that are too complex for traditional methods, such as weather prediction or financial analysis. In many cases, AI is the only tool we have to tackle these kinds of problems. As our world becomes more complex, artificial intelligence will play an increasingly important role in helping us meet the challenges of the future.
Medical Advancement
With the rise of artificial intelligence, many industries are starting to feel the pressure of this new technology. One industry that is feeling the effects of AI is medicine. In the past, doctors have relied on their own knowledge and experience to diagnose and treat patients. However, AI is quickly changing this. By analyzing large data sets, AI can identify patterns that may be missed by human doctors. As a result, AI is already being used to diagnose diseases and predict patient outcomes. In addition, AI is being used to design new drugs and develop personalized treatment plans. It is clear that AI is revolutionizing medicine, and it is likely that even more advancements will be made in the years to come.
Transforming Transportation
The way we get around is changing. And it's all thanks to artificial intelligence. By harnessing the power of data and machine learning, AI is transforming transportation, making it safer, cleaner, and more efficient than ever before. From self-driving cars to autonomous drones, AI is revolutionizing the way we move. But that's just the beginning. In the future, AI will play an even bigger role in transportation, helping us to predict traffic patterns, reduce congestion and even find alternative routes when traffic is backed up. Thanks to AI, the way we get around is changing for the better.